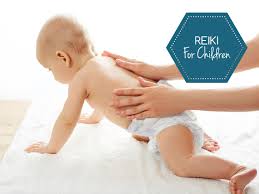 Whether we want or not, we are actually gifting our children one most important inheritance. This is not money or wealth, but something else. Can you guess? Well, this is genetic inheritance. We give it to our children. Whether we want or not, every child gets 50% of genes each of parents. Not only this, each child gets 25% of genes of each grandparent or 12.5% of genes of great grandparents. So, every single person has at least 1% influence from last 7 generations and that person can influence the next 7 generations.
In this genetic inheritance, we are not only gifting the intelligence or other skills, but also gifting the life style and genetic diseases such as diabetes etc.
Reiki is the energy, if practice every single day for proper time period, that it actually helps to treat from the genetic level. It not only heals the diseases, but also mend the genes which are damaged or having been modified due to such diseases. So, when we are gifting such diseases without any fault of our children, we should also gift them the solution.
So, every child should be taught Reiki energy healing.
I would like to list out some benefits of this.
If this learned at the younger age, it flows more naturally and without any logic, it integrates with the body.
At the earlier age, the child becomes more conscious related to the energy and karma theories.
Reiki involves the calming mind so it is one type of meditation which is practiced by a child from the younger age.
The child can be saved from today's problems such as alcoholism, smoking and drug abuse at the later age.
This also helps the child in studies and balancing his or her own energy so it will be used for the fruitful purpose.
The child also becomes more aware of the spirituality as Reiki is a help towards the spirituality.
This purifies and cleans the body, the child remains healthier for the rest of the life.
The child also have emotional balance as Reiki helps to overcome stress, emotional ups and downs.
Reiki helps to create and manifest goals.
5 Principles of Reiki helps the child for the better life.
So, due to uncountable merits of Reiki, I would highly recommend you all, teach your children this beautiful energy healing process.