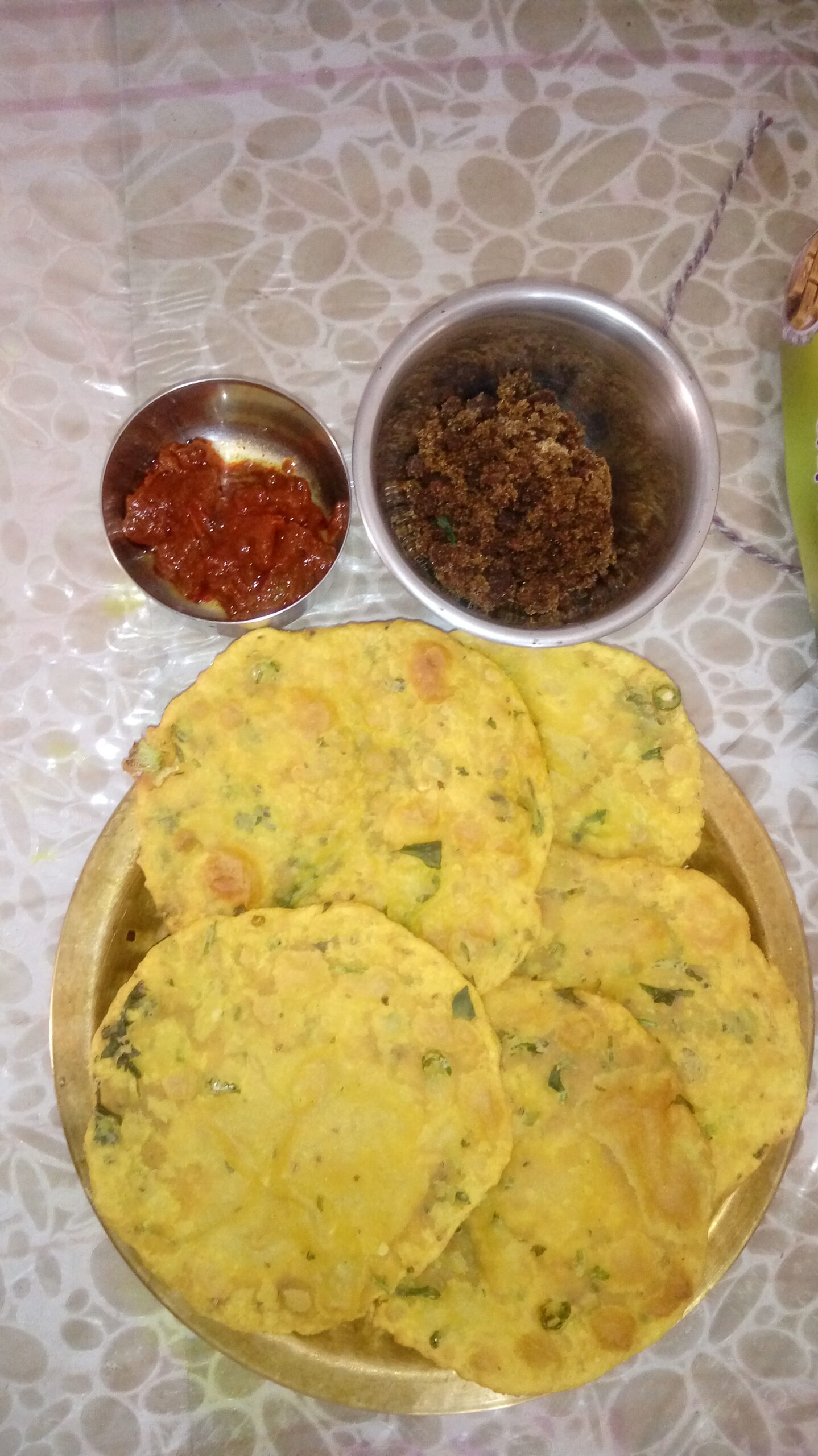 Masala Puri – Recepie for Krishna offering (Bhoga)
Take wheat flour and add salt .
2. Add turmeric powder and oil.
3. Chop green chilli ,coriander leaf , grate ginger and take 1 tsp ajwain (carrom seeds).
4. Mix all the above to the Flour and mix well.
,
5. Knead in a Puri like dough
(not too soft not very hard)
6. Rest the dough for 5 mins and make small balls .
7. Roll the Puris .
.
8. Deep  fry in hot oil.
9. Offer Krishna with Love , Devotion and Tulsi .( side dish homemade tomato pickle and jagery powder)
Mahaprasade Govinde ….