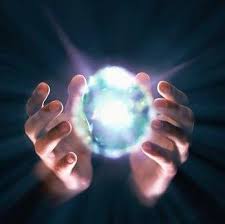 REIKI LEVEL 2 COURSE
Date: Saturdays & Sundays
Investment: Rs 10000
Venue:
Directions: How to get there.
Note: A non refundable booking deposit of Rs 500 is required to secure your place. Classes are limited to 8 people
Book your place
What to Expect
This Reiki Level  2 course focuses on self – healing, increasing your awareness of the power of Reiki, introduction of symbols and practising reiki professionally/personally with an emphasis on practical learning so you can get more 'hands on' reiki experience.
Reiki Level 2 is another wonderful weekend on your reiki journey where you will experience further personal and spiritual growth. Your awareness of the power of Reiki and the use of symbols will expand.
Each student will be attuned to a further four Reiki rays of healing energy. Your healing time is halved as the reiki level 2 attunement unlocks the further potential of the Reiki energy which greatly accelerates your own and others healing. It is a wonderful jump forward from the Reiki Level 1 but as always it is powerful yet gentle.
After Reiki level 1 I knew I would do Reiki Level 2 and I knew it will be again with Niskincan Das. I couldn´t have picked a better teacher. Niskincan Das is a real Master – patient, supportive, passionate, gifted and experienced. He delivers the knowledge very clearly and understandable way. I appreciated down to Earth approach and putting the information to the context of normal life. Life changing experience. Thank you Niskincan das.
Read more Reiki Level 2 Testimonials from past students.
What You Will Learn
During the reiki level 2 course we will be covering and experiencing:
Attunement to a further 4 rays of healing energy;
Be shown the Reiki level 2 symbols which can be used in various situations within our own lives as well as in healings;
Be shown and conduct distant healing;
Be shown and conduct a spiritual clearance;
Perform breaking of the ties;
Learn about and perform Karma clearing;
Learn more about grounding;
Revise and expand on your knowledge of the chakras and the links between them;
What to do before and after working on a client or friend/family – clearing a room and yourself, groundings, protection etc;
Know about Byosen scanning;
Learn to empower & heal events;
Learn about Practicing Reiki professionally e.g. Malpractice insurance, client questionnaire etc;
And give and receive a full reiki treatment on both days (using Symbols & Byosen scanning).
You will also receive:
Your Reiki Level 2 Certificate;
Continued support from me;
A Reiki share will be organised for 3 weeks after the weekend, to answer any questions, revise techniques and to give and receive a reiki treatment.
Who is this course for?
All of our classes are designed so that anyone can benefit from the material presented. In order to attend, reiki level 2 you need to have completed reiki level 1 (with myself or another teacher)
The class material is helpful for professionals such as medical practitioners, nurses, massage therapists, complimentary health practitioners, physicians, or anyone interested in healing themselves or who wish to use Reiki for spiritual growth, or to help family, friends and for the student's self-healing.
Deciding to start your Reiki Journey
When you have decided to continue your Reiki journey it is important that you choose a teacher that is right for you. Therefore I offer potential students a discounted Reiki treatment to discuss my approach so you can decide whether this this is the path you want to take.
Please contact me for more information:
Call / WhatsApp : 7004655858 or
email : hksolutions108@gmail.com
Join us on Meet up to be kept informed of all Reiki Shares / Workshops and book your place.
Book Your Place
I've made it easy so you can book your place on one of my reiki courses by using Paypal. Alternatively if you want to pay via cash, cheque or postal order please contact us :
Call / WhatsApp : 7004655858 or
email : hksolutions108@gmail.com
Reiki Level 2 Investment: Rs 10000 (Deposit Rs 2500)
Send Money to Bank Details:-
Pay by Bank Transfer – use your name as a reference
Bank Details:-
Bank Name: ICICI Bank
Bank Account Name: Sudipta Das
Savings Bank Account No:  249901500477
IFSC : ICIC0002499
MICR No: 741229302
Pay By Paypal
There are different options to suit your needs:
You can pay in full for the course Rs 10000 (EARLY BIRD RATE) or
You can pay the deposit of Rs 2500 to secure you place on the course and then pay the balance on the day of the course or the week before commencement of the course
The refresher rate Rs 7500 are for those who would like to reconnect with reiki, refresh their reiki skills or re-attend another workshop or course which they may have completed previously (either with me or another reiki master).
Top of Form
Reiki 2
Reiki 2 in full Rs 10000.00

Reiki 2 Deposit Rs1000.00   Reiki 2 Balance Rs 9000.00

Reiki 2 refresher Rs 7500.00
Bottom of Form
Contact Information
If you would like more information on the Reiki Level 1 course please contact me Niskincan Das
Call / WhatsApp 7004655858 or
email : hksolutions108@gmail.com