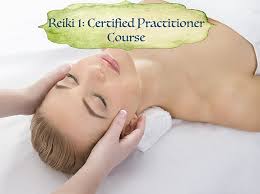 REIKI LEVEL 1 COURSE
Date: Saturdays & Sundays
Investment: Rs 5000
Venue:
Directions: How to get there.
Note: A non refundable booking deposit of Rs500 is required to secure your place. Classes are limited to 8 people.
Book your place
What to Expect
The Reiki Level 1 workshop focuses on self-healing as your learn how to take healing into your own hands. Students become a channel for the Reiki energy and are shown all the hand positions for giving oneself, family and friends a full Reiki Treatment as well as other tools and techniques to help you on your personal journey.
SELF REIKI IS ONE OF THE MOST IMPORTANT ACTIVITIES YOU CAN DO THAT WILL HELP YOU REMEMBER YOUR SPIRIT.
When you learn reiki with me, you will begin using it straight away in a safe environment so your confidence can grow over the weekend. You  will also learn plenty of ways to use reiki in your day-to-day life. Read about the benefits of learning reiki.
Experiencing the attunement to the Reiki Level 1 is a beautiful and exciting weekend as you begin to explore energy and sense auras.
Doing Reiki Level 1 is a wonderful beginning to your own inner journey as you begin to feel the energy and learn to trust your own instinct – it is a wonderful day of exploration, learning and fun.
I had been interested in spirituality for a long time and wanted to go further, I wanted to enter into "healing" and when I looked at this website I immediately decided that it was for me and I certainly wasn't disappointed, upon entering the Reiki 1 workshop I felt relaxed straight away and the friendly atmosphere along with the tuition was brilliant. I would certainly recommend this to anyone. It has given me exactly what I wanted and more.
Nikhil kumar (Teacher)
Prev Next
Read more Reiki Level 1 Testimonials from past students…
What You Will Learn
During the reiki level 1 course we will be covering and experiencing:
The reiki level 1 attunement
The history of Reiki & Reiki Principles
What reiki is / Learn how reiki works
The Seven Chakras (what they relate to and corresponding emotions)
Practice scanning and sensing the chakras
Be shown and conduct mental and emotional clearances
Self treatment hand positions
Hand positions for self treatment and treating others (chair treatments & plinth treatments)
The Aura – perform scanning, cleansing and protecting
Learn techniques to maintain your centre & balance in everyday life (grounding etc)
Bring reiki into all areas of your life
Give and receive a full reiki treatment
You will also receive:
Your Reiki Level 1 Certificate;
Continued support from me;
A two hour follow up session approximately three weeks after the course is provided for continued support in your Reiki practice. It is a space to answer any questions, revise techniques and to give and receive a reiki treatment.
I offer continued support for reiki students through my monthly reiki shares and 1 day Soul-full Reiki Days where you can deepen your reiki practice and meet other practitioners.
Who is this course for?
All of my classes are designed so that anyone can benefit from the material presented.
The class material is helpful for professionals such as nurses, massage therapists, physicians, or "regular people" who wish to use Reiki for spiritual growth, or to help family, friends and for the student's self-healing.
Deciding to start your Reiki Journey
When you have decided to start your Reiki journey it is important that you choose a teacher that is right for you. Therefore I offer potential students a discounted Reiki treatment to discuss my approach so you can decide whether this this is the path you want to take.
Please contact me for more information;
Call / WhatsApp : 7004655858 or
email : hksolutions108@gmail.com
Join us on Meet up to be kept informed of all Reiki Shares / Workshops and book your place.
Book Your Place
I've made it easy so you can book your place on one of my reiki courses by using Paypal. Alternatively if you want to pay via cash, cheque or postal order please contact me
Call / WhatsApp : 7004655858  or
email :hksolutions108@gmail.com
Reiki Level 1 Investment: Rs 5000 (Deposit Rs 500)
Send Money to Bank Details:-
Pay by Bank Transfer – use your name as a reference
Bank Details:-
Bank Name: ICICI Bank
Bank Account Name: Sudipta Das
Savings Bank Account No:  249901500477
IFSC : ICIC0002499
MICR No: 741229302
Pay By Paypal
For payments from outside India:-
or
For payments from India:-
There are different options to suit your needs:
You can pay in full for the course Rs 5000 (EARLY BIRD RATE) or
You can pay the deposit of Rs 500 to secure you place on the course and then pay the balance on the day of the course or the week before commencement of the course
The refresher rate Rs 5000 are for those who would like to reconnect with reiki, refresh their reiki skills or re-attend another workshop or course which they may have completed previously (either with me or another reiki master).
Top of Form
Reiki Level 1
Reiki 1 in full Rs 5000.00  Reiki 1 Refresher Rs 1500.00 .

Reiki 1 Deposit Rs 500.00  Reiki 1 Balance Rs 4500.00 .
Bottom of Form
Contact Information
If you would like more information on the Reiki Level 1 course please contact me Nikhil kumar
Call / WhatsApp 7004655858  or
email : hksolutions108@gmail.com