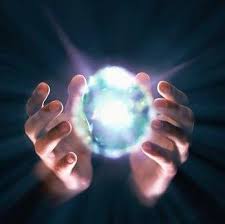 Reiki Distance Healing
Most people experience reiki healing treatments as an 'in person' form of treatment but what many people don't realise  is the ability of Reiki Healing practitioners to send healing energy to anyone, anywhere in the world and for the person to receive whatever they need at that time. That's one of the many beautiful benefits of energy healing.
Sending Reiki Healing is possible because energy is not confined and can transcend time and space so it is easily transmitted anywhere. Although, at first, this concept may be a little hard to grasp over the years my clients have asked me to send Reiki Healing to their loved ones or to certain situations where they feel the need for extra support. Clients that have done distance healing sessions have reported that they feel less stressed, increased healing, and are much calmer during situations they thought would bother them.
One of my favourite responses was when another healer received distance healing for the first time and when I emailed them to see how they were doing, all I received back was 'WOW'.. and a few minutes later 'Oh my God, that was amazing' – I don't think any more words were needed after that
I invite you to experience distance healing for yourself.
Mutual times are arranged usually via e-mail or phone. At that time the receiver of the Reiki Healing energies will ideally find a comfortable place to relax (sometimes this isn't possible and that is fine as the energy will still be sent or I can program it to be sent at a specific time) , put on some soothing music, and perhaps have subdued lighting and candles (all optional – it's about what suits you). Then a half hour or hour is spent sending the recipient Reiki Healing energies, just as if I was there with you. All from the comfort of your own home / location.
The responses received after finishing the session and the subsequent discussion with the client over skype / email are varied and extremely positive. There have been many occasions when the recipient felt as if I was right next to them doing the session in person. Others feel sensations such as warmth or coolness, see colors, feel light or heavy, or simply fall asleep – whatever you experience during the treatment is perfect. Sometimes after only one session you can feel much better and balance may be been restored. Often times, though, several sessions may be needed to allow the body continued exposure to the energies to affect complete healing. This depends on what you wish to receive healing for and as always it is your choice what way you wish to move forward with treatments.
Why Would You get a Distance Healing Treatment
Distant healing offers access to the benefits of a healing session whether you:
are in a different country or don't live nearby,
are close but without transport,
are housebound through illness etc,
are working long and unsocial hours,
looking for support while you are under going surgery / treatment,
are looking for support around something that has unexpectedly happened
you feel that you need healing and cannot wait for my next free appointment
It can be requested for any of the same reasons for which you might come to me for an 'in-person' treatment. It can be requested for adults, children, babies and animals.   It is also reported to have been of significant help in coping with highly stressful situations such as surgery, exams, court cases etc, as well as reducing the side-effects of invasive treatments and accelerating recovery from serious illness or surgery.
How do I Schedule a Distance Healing ?
After you contact me to discuss what your needs are for the healing session we will set up a specific time and date to do the treatment.
Currently I offer 30 or 60 minute session for Rs 500 & Rs 1000 respectively and will follow up with you by e-mail /skype / facebook / phone to discuss the Distance Reiki Healing Session.
Energy Healing is not a replacement for traditional medicine and I do recommend that you always visit your doctor if there is something wrong. The healing complements any medication or treatment you may already be receiving. Also note, these sessions are for you, you cannot buy distant healing sessions on behalf of someone else without their permission unless they are a child in your care.
How do I Pay for Distance Healing?
I've made it easy so you can book a distant healing treatment by using Paypal. Alternatively if you want to pay via cash, cheque, NEFT,RTGS,IMPS or postal order please contact me on 7004655858 , 8345969538 or email hksolutions108@gmail.com
Pay by Bank Transfer – use your name as a reference
Bank Details:-
Bank Name: ICICI Bank
Bank Account Name: Sudipta Das
Savings Bank Account No:  249901500477
IFSC : ICIC0002499
MICR No: 741229302