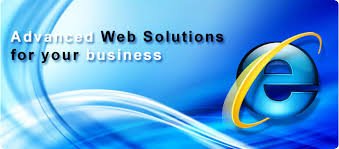 Best for Small Business:
Power your business website with unlimited premium and business theme templates, Google Analytics support, unlimited storage, and the ability to remove hosting company branding
Custom Domain Name (already existing Domain upgradation on Hosting $13 pa Approx. )
Jetpack Essential Features
Jetpack simplifies managing your sites by giving you visitor stats, security services, speeding up images, and helping you get more traffic. Jetpack is a plugin
Traffic Growth & Insights
 Security
 Image Performance
Centralized Management
A few more things that our users love
 Support
 Email & Live Chat Support
 Unlimited Premium Themes
 Advanced Design Customization
 Unlimited Storage Space
 Remove Hosting Company Ads
 Monetize Your Site
 VideoPress Support
 Video Conference support
 SEO Tools:-
SEO (Search Engine Optimization)
SEO stands for Search Engine Optimization and refers to techniques you can use to help ensure that your site ranks high in the results of search engines such as Google.
 Optimize your site for search engines and social media by taking advantage of our SEO tools. This feature is only available in for your self-hosted site.
Front Page Meta Description
Meta descriptions are a general overview of the contents of your site. Search engines sometimes use this information to determine the site's relevance for specific searches. This meta description setting applies to your site's front page only.
They have limited space on search result pages — about 160 characters. You can use this tool from Portent to calculate and preview your description.
 CUSTOM TITLE FORMATS
To help improve your search page ranking, you can customize how your content titles appear for your site. You can reorder items such as 'Site Name' and 'Tagline', and also add custom separators between the items.
SEARCH AND SOCIAL PREVIEWS
Before you publish your new post or page, you can use the SEO preview tool to see how it will look on search engines and social media.
The previews will use the custom description you set in the Advanced SEO meta description settings so you can get an idea on how it will look on the Hosting Company Reader, Google, Facebook and Twitter.
Google Analytics Integration
Hosting Company has built-in stats tracking with reports that offer quick, at-a-glance views of the traffic on your site. New posts, likes and comments are shown alongside visitor activity, so ….etc,..
Google Integration
There are loads of cool things you can do with all of the cool services Google offers. Here are the ways you can make the most of Google on your blog. Post Comments using your Google+ Account When you want to post a comment on your blog, you can post as a guest
Remove Hosting Company name Branding
Business Plan *(Special Discounted Price)
 For payments from India
Or
    For payments from outside India
Or
you can directly pay in the Bank Account
Bank Account Details :-
Bank Name : ICICI BANK
Account Name : Sudipta Das
Account Type : Savings Account
Account No : 249901500477
IFSC CODE : ICIC0002474 (5th character is zero)
MICR Code : 831229011
Bank Address :ICICI Bank Ltd Babhiya Sahil Apartment H No 12 Hindu Lane Golmuri Jamshedpur.
 Note  *  :-Subject to changes in Exchange Rate , Market rate ,etc.. Please ask in person before finalizing .